Tower of Hell Ban Appeals (formerly Tower of Hell Deluxe) is the game where banned players are sent when they try and join Tower of Hell.
This game was released to allow people to still play the game even while banned to reduce the load of work on the admins. You can appeal your ban in game but it will wipe your data meaning your levels and coins will go away. It also tells you to go to the YXceptional Discord server to appeal false bans.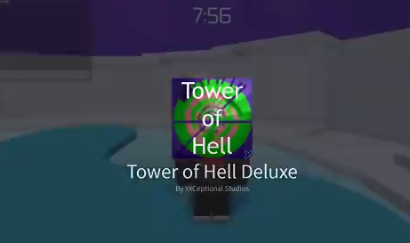 Types of Bans
Exploiting
After joining the game and selecting "Appeals" in the in-game GUI, it will show a paragraph that the banned player must type. After the appeal is sent and read, the exploiter will have all of their coins/level statuses removed. Exploiters will need to wait 7 days before they can rejoin the regular Tower of Hell again.